Full Electric Counterbalance Stacker 1.0 – 1.5 Tons
Product Detail
Product Tags
WHEEL
Brand
 
KYLINGE
Model
 
ESC075/10/15
Power Type
 
ELECTRIC
OPERATION MODE
 
STAND ON
LOAD CAPACITY
kg
750/1000/1500
LOAD CENTER
mm
500
MAST MATERIAL
C TYPE STEEL
TYPE
PU
DRIVE WHEEL SIZE
mm
Φ250*80
LOAD WHEEL SIZE
mm
Φ210*80
BALANCE WHEEL SIZE
mm
Φ160*50
DIMENSION
LIFTING HEIGHT
mm
1600/2000/2500/3000/3500/4000/4500/5000
OVERALL HEIGHT(MAST LOWERED)
mm
2200/1650/1950/2150/2450/2000/2150/2300
OVERALL HEIGHT(MAST EXTENDED)
mm
2200/2500/3000/3500/4000/4500/5000/5500
GROUND CLEARANCE AT FORK
mm
85
OVERALL LENGTH(PEDAL FOLD/UNFOLD)
mm
2400/2900
OVERALL WIDTH
mm
1000
FORK LENGTH
mm
1070(CUSTOMIZED)
FORK OUTSIDE WIDTH
mm
670(CUSTOMIZED)
TURNING RADIUS
mm
1700
PERFORMANCE
DRIVING SPEED(FULL LOAD/UNLOAD)
km/h
4.0/5.0
LIFTING SPEED(FULL LOAD/UNLOAD)
mm/s
90/125
DESCENT SPEED(FULL LOAD/UNLOAD)
mm/s
100/80
GRADEABILITY(FULL LOAD/UNLOAD)
%(tanθ )
5/8
DRIVE SYSTEM
BRAKE MODE
ELECTROMAGNETIC
DRIVING MOTOR
kw
1.5
LIFTING MOTOR
kw
2.2
BATTERY VOLTAGE/CAPACITY
V/Ah

24V/120/210Ah
1. Intergrated smart operated handle
2. No fixed leg design, suitable for all kinds of trays.
3. Copper pipe is used for the position of oil path to prevent oil leakage.
4. Emergency reverse safety system,more safer.
5. Intelligent charger,ensure the battery life.
6. Compact body,suitable for using in the narrow space
7. Foldable flatform with shock absorption.
8. Reinforced national standard chain,enable the lifting more safer.
9. Optional side-shift and li-ion battery function,protective arm,etc.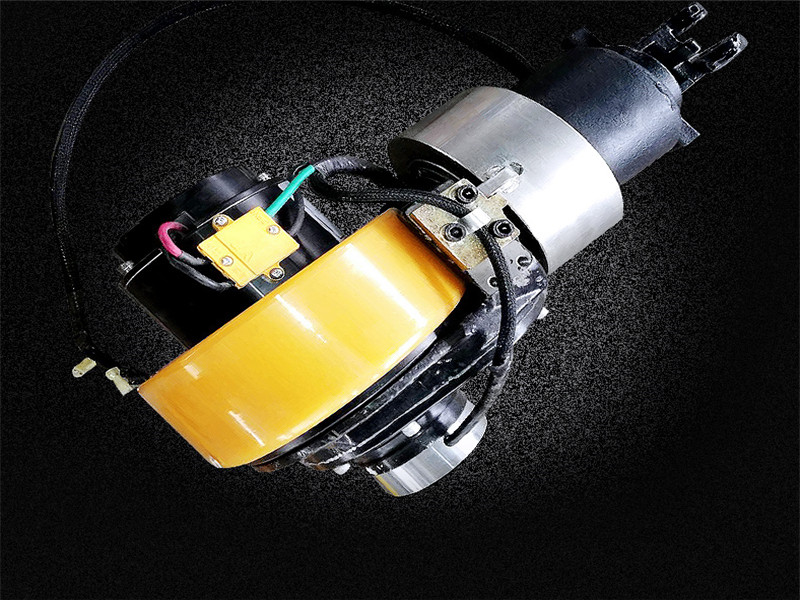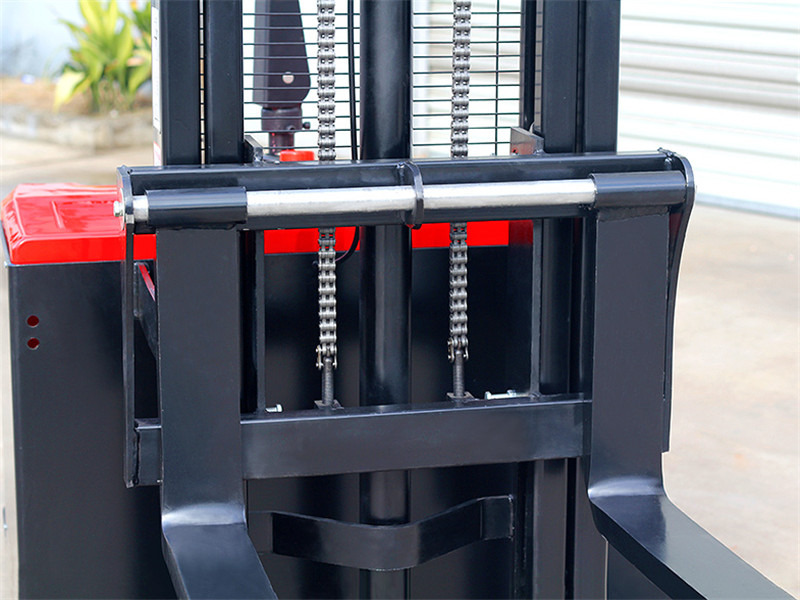 ---
---