Full Electric Three Wheel Forklift 0.5 – 2.0 Tons
Product Detail
Product Tags
PERFORMANCE
BRAND
KYLINGE
KYLINGE
KYLINGE
MODEL
FB10
FB15
FB20
POWER TYPE
ELECTRIC
ELECTRIC
ELECTRIC
LOAD CAPACITY
kg
1000
1500
2000
LOAD CENTER
mm
500
500
500
GROUND CLEARANCE AT FORK
mm
100
100
100
SIZE
FORK LENGTH
mm
1070
1070
1070
MAST TILT ANGLE
°
3/6/
3/6/
3/6/
DRIVING SPEED FULL LOAD
Km/h
8
8
8
LIFTING SPEED FULL LOAD
mm/min
80
80
80
MAX GRADEABILITY
%
8
8
10
LIFTING HEIGHT
mm
3000
3000
3000
MINI TURNING RADIUS
mm
1750
1800
1800
POWER
BATTERY CAPACITY
Ah
120
120
120
DRIVING MOTOR
Kw
1.5
2.2
2.2
LIFTING MOTOR
Kw
3
3
3
POWER VOLTAGE
V
24
48
48
1. Humanized control table,set hand brake,emergency stop switch,steering wheel,joystick,horn as one.
2. LED searchlight at night,it is convenient for operator ,and the safety performance is improved.
3. Sealed double oil cylinder design,drives the door frame to tilt forward and backward,stable lifting.
4. Multiple laminated plate chain,strong load capacity,more stable transmission.
5. Equipped with solid rubber tires front and rear,good shock absorption,fast driving speed.
6. Intelligent charger to ensure the life of the battery.
7. Extra smaller turning radius.
8. No fixed leg,it is suitable for various trays.
9. Upgraded safety seat,humanized design,the configuration seat belt, the operator feel more comfortable,enhances the work efficiency.
10. Heavey load bearing,the width can be adjusted freely according to the size of cargo.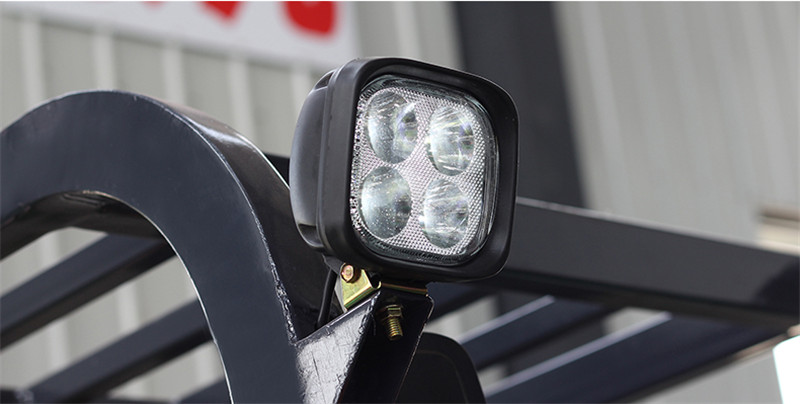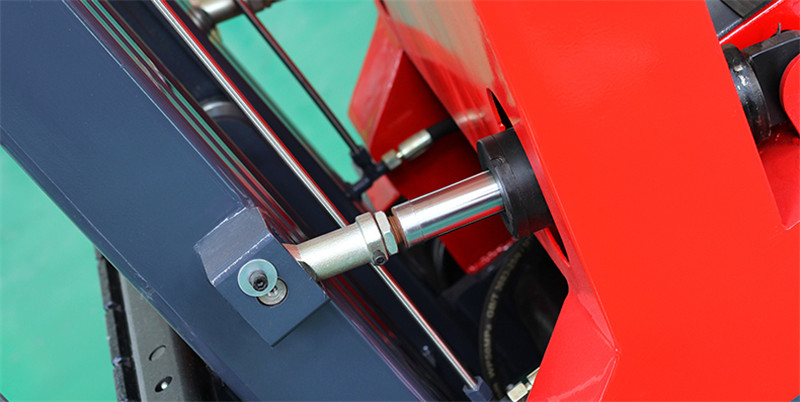 ---
---